Leon Paiva and Darrien Leon
Darrien Leon is one of our older Brazilian studz, but Leon Paiva is new to the stage and we can't wait to see what he learns from the more experienced stud. Being the more experienced one Darrien is the one getting pleased and getting his dick sucked off. The rookie learned from one of the best how to please another guy. Darrien took his time to explain to him how he likes things to be done. Leon had some action but never with an older and experienced guy. Darrien found this one wandering in front of his house looking for the guy that lived in his house before he did. He invited him in and offered to call the previous owner to try and help him out but with no results.
Leon explained to him why he was looking after this guy and Darrien was kind enough to offer him another way of getting the money that he needed. Leon Paiva accepted his offer and he jumped right to unbuttoning his pants. Darrien appreciated that he was in charge and enjoyed, even more, having the young jock blowing his dick and jizzing all over his cute face. The poor guy didn't know that he recorded while doing it all, but we doubt that would've changed anything. You can Leon and Darrien, the brazilianstudz in action here and we'll see you tomorrow with more! Looking for more? If you do, enter the site and have a great time watching a big cocked tranny getting her cock sucked!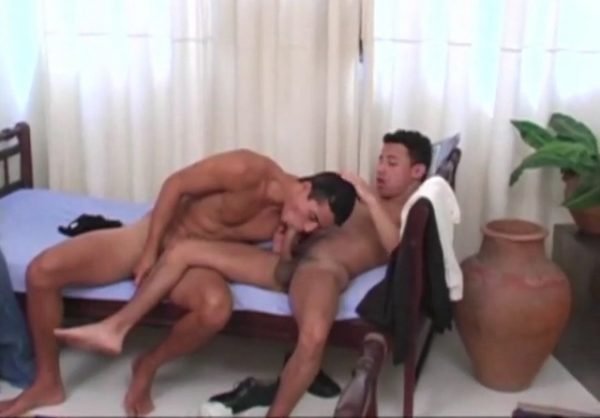 Check out the Brazilian stud receiving an amazing blowjob!